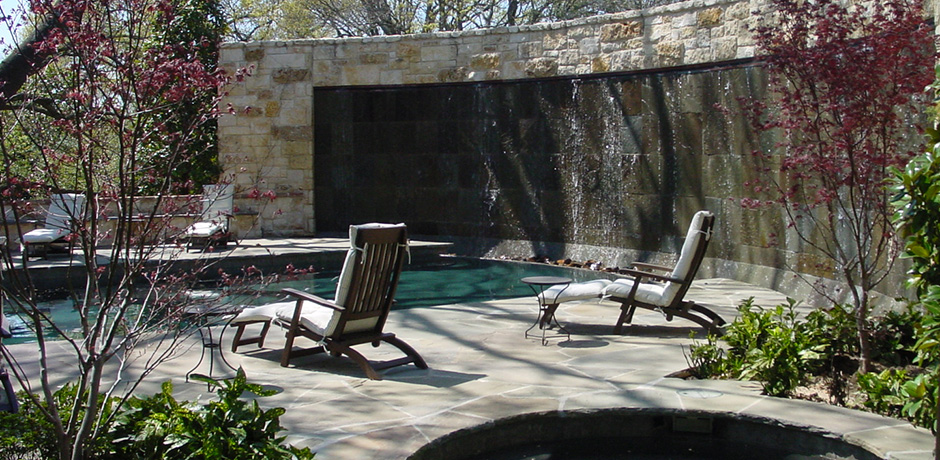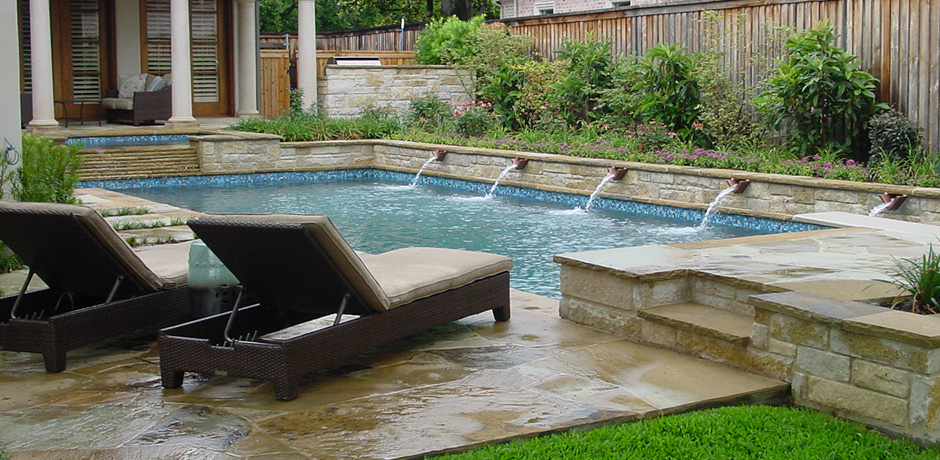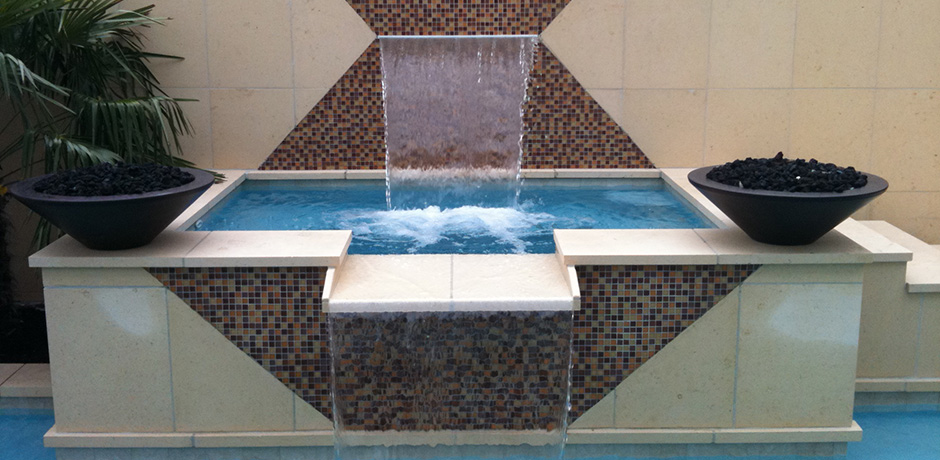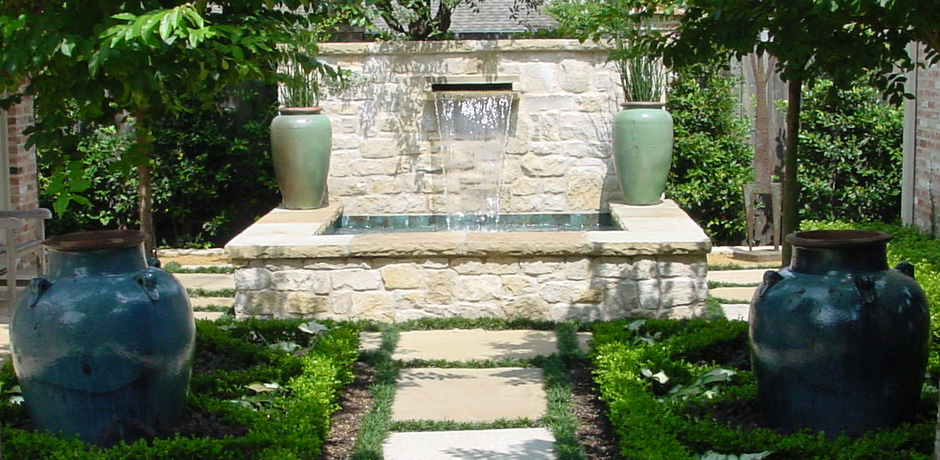 Mood. Water Features have a unique and important place in outdoor design. Next to lighting, no other feature can change the mood of a place faster than water. Think of Japanese Gardens and their use of water. It relaxes. It refreshes. It restores.
Noise Control. The use of water can mask the noises of the city in a pleasing and subtle way. Yes, they require the use of a precious resource but this use also provides a crucial service in calming stressed people, not only us but also those we come into contact with in our day as they come into contact with water features in their places of employemnt and travel.
Cooling. Water can be used to cool a place. I can think of a certain stretch of road in NE Tarrant County that no matter how hot the day, no matter how hot the concrete of the street, when you drive through that one spot, near the water, it is always, always cooler. Water place a crucial role in our environments. We can help you plan your project to wisely use water so that it's consumption is justified and stewarded well.
Waterscapes, Inc. creates outdoor environments that will provide you and your family with years of enjoyment. Locally owned and operated, Waterscapes, Inc. is a design and build firm that specializes in the construction and renovation of swimming pools and water features.
Please
contact us via the Contact Page
or call, 214-502-9865, regarding any questions you may have or to set up an appointment to view any of our unique creations.